September Exhibition - FAAST: Reflections of Summer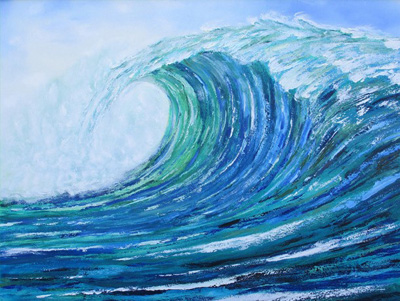 The Exhibition Room at Gallery Forty-One in Owego presents the September show, "Reflections of Summer" by four members of Fine Arts Society of the Southern Tier.
FASST has been promoting the arts throughout the Southern Tier of New York for over 100 years, founded in 1898 and incorporated as a non-profit organization in 1982. Their mission is to foster an interest in and appreciation of the arts by the community at large, and encourage the growth and development of FASST members in their artistic pursuits.
FASST members showing at Gallery Forty-One in September are Janice L. Wood, Barbara Shope, Roger Peacock and Paula Purkis.
Janice is the current President of FASST and works primarily in the medium of oil. Janice is a native of Broome County, New York State. She is a self-taught artist who enjoyed drawing from a very early age. Her subject interest is wide ranging but for this show her love of animals compelled her to focus on the Binghamton Zoo at Ross Park. Proceeds from the sale of some of her works such as "Snow Leopard" and "Red Panda" will be donated to the zoo.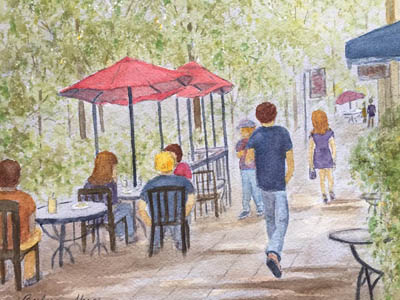 Barbara Shope has been painting with watercolors since her retirement from the Binghamton City School District in 2001. In 2004, she began taking watercolor lessons in Big Pine Key (FL) and found her passion. She has won many awards both in Binghamton and Florida, including Best in Show in 2010 with "Little Girl".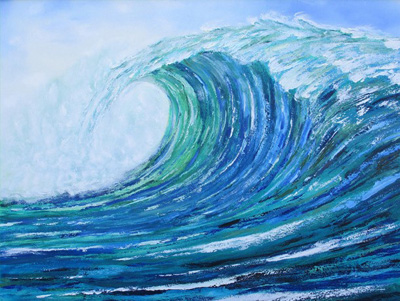 Roger Peacock of Colesville works in the medium of oil. Roger says his paintings are from both photos and memories he's collected from trips to places like Alaska and Hawaii. He said the art creates a more lasting impression than his snap shots. A large piece titled, "The Wave" brings those memories to life for the viewer.
Paula Purkis is a retired schoolteacher. She has been drawing and painting since early childhood, and has experimented with different media throughout the years. She likes to experiment with different techniques, which makes it a constant learning experience. She is currently focused on watercolor and pen and wash.
In conjunction with the Historic Owego Marketplace First Friday Art Walk the public is invited to meet the guest collectors and member artist of the month, as well as many of the Gallery Forty-One member artists during the opening reception on, Friday, September 1st, 6 p.m. - 8:00 p.m. The Exhibition Room Show runs through the end of September