October Exhibition - "Cloth and Clay"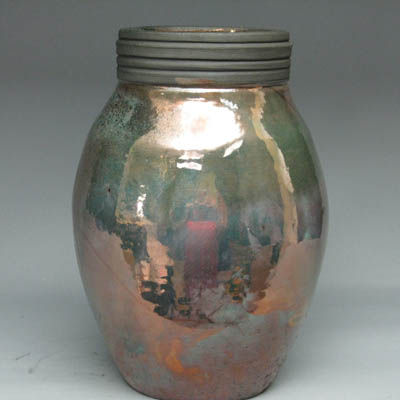 The Exhibition Room at Gallery Forty-One in Owego presents the October show, "Cloth and Clay" by Kirk Holm Madsen and Roz Weinberger.
This show is a celebration of the natural color of the seasons, mixed in the zen quality of the Asian influences of Raku pottery and Itajime Shibori dying technique. The concept is based on simplistic form and vibrant color.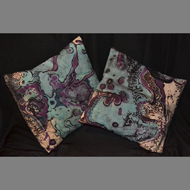 Kirk's creation of fiber art is influenced by his father's unique "batik" style, the 1970's hippy bohemian "tie dye" culture of his youth and today he is drawn to the ancient technique of Japanese, "Shibori" fabric art. He often uses multiple techniques in creating his 2-D and apparel creations.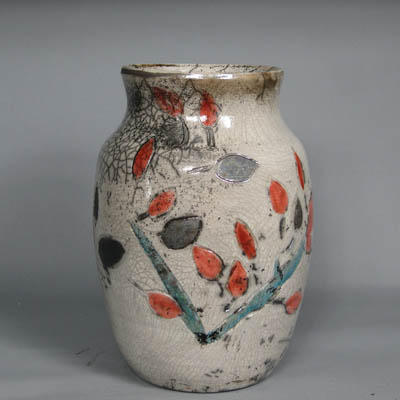 According to Roz, "working in clay is so visual and tactile that my imagination can go anywhere to create a beautiful array of pieces'. The opportunity to turn a lump of clay into different shapes became fascinating to me. Putting my hands on the clay and combining them with the wheel and watching a form come to life is the ultimate thrill." Roz Potz pieces are handmade with care with the shapes chosen based on whether the piece will be functional or artistic.
In conjunction with the Historic Owego Marketplace First Friday Art Walk the public is invited to meet Roz and many of the Gallery Forty-One member artists during the opening reception on, Friday, October 6th, 6 p.m. - 8:30 p.m. The show runs October 5th - November 2nd.